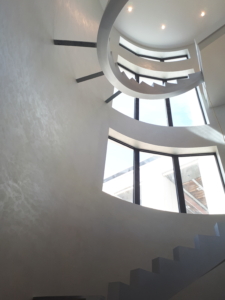 We are passionate about natural finishes!
Whether it is for a renovation or a new construction, our team of artisans trained in the application of Tockay's lime and clay-based products will meet your needs with the utmost care.
Whether it is for a lime whitewash or one of our classic lime or clay-based plasters, do not hesitate to contact us. It will be our pleasure to offer you a consultation to discuss your project and to prepare an estimate.